I am having such a BLAST blogging, sharing and receiving great ideas from fellow teachers! I want to thank all my wonderful followers, 109 to be exact!! It's time for another giveaway!! YAY!
Not just ONE giveaway… BUT TWO!!!
The owl classroom decorations that I have been making for my TPT store are being downloaded like CRAZY! So, participate in the first giveaway if you or another blogger you know who are planning on using the owl theme in their classroom.
The winner of the first giveaway will get
ALL
owl themed items from my TPT store!!! YAY!
(click the image to get to my TPT store)
All you need to do is:
1. Follow my blog
2. Follow my TPT store
3. Leave an "owl" themed comment! (example: Whooo loves owls??? MEE!!!)
a Rafflecopter giveaway
Now onto giveaway number TWO!
The first winner will receive a $10 gift card to Teacher Pay Teachers! Please make sure you leave your email address in your comment!
Heather from The Busy Busy Hive has offered ONE item from her TPT store for the second winner.

Tanya from Mrs. Dwyer's A+ Firsties also offered ONE item from her TPT store for the third winner.
And Tonya from Tonya's Treats also offered ONE item from her TPT store for the fourth winner.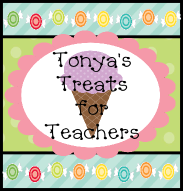 Aren't these ladies GREAT?! I appreciate their support for this giveaway!
You can win by following their blogs, following my blog, and leaving a comment below!
Make sure to fill in the Rafflecoppter below to be entered for these AMAZING prizes!! Good luck to all!
a Rafflecopter giveaway